1st Annual Conference, Brussels, November 19th - 20th, 2013

Speakers from both projects will be joined by members of DG-ENV, the EEA and various representatives from regions across Europe to present their findings and to discuss the gaps and challenges facing the implementation of Air Quality Programmes in the EU.
Tuesday, November 19, 2013, APPRAISAL, 1st Annual Conference 
APPRAISAL is evaluating the various methodologies used for regional and local integrated assessment of air quality and the ensuing health impact. A general framework for integrated assessment methodologies will be designed as well as a guidance document that can be used to improve current integrated assessment modelling practices in the EU.
Wednesday, November 20, 2013, ATMOSYS, Closing Conference 
Within the ATMOSYS project, a generic web-based service has been developed, containing novel elements specifically designed to evaluate and analyse air pollution in European hot spot regions. The established system is based on advanced technology, including 3D atmospheric computer models, results from recent and on-going air pollution measurement campaigns and generic OGC-communication protocols to facilitate a fully automated web-based service.
Programme (click on the title to download the presentation)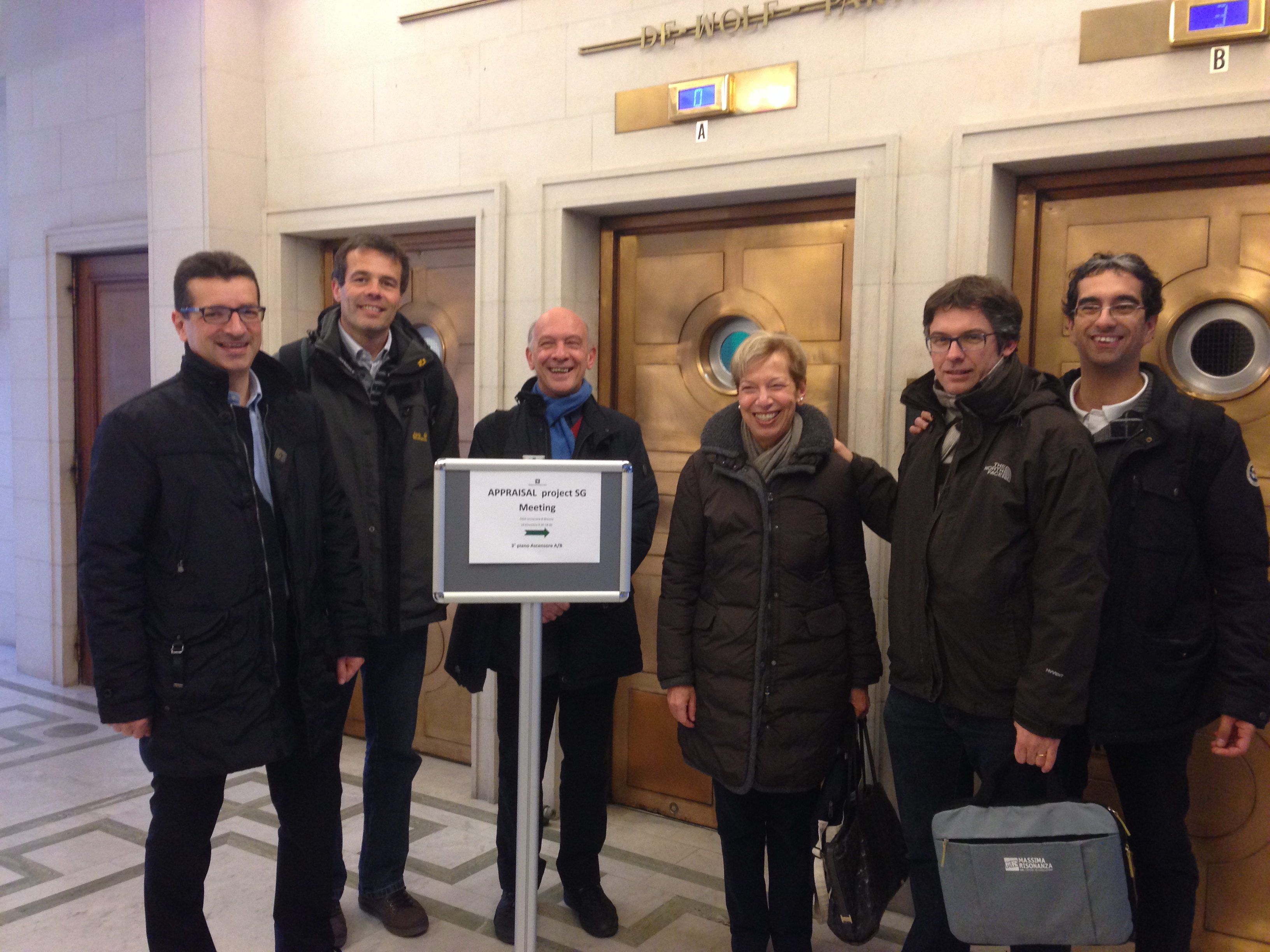 Morning session
9:20 Welcome G. Stahl, CoR General Secretary
9:30 Research & Innovation. Partnership with EU regions and cities to meet the Air Quality challenge in Europe A. Tilche. Climate change and natural hazards Unit Head, EC DG-RTD
9:40 Integrated Assessment Modeling for regional and local air quality policy M. Volta, University of Brescia (IT), APPRAISAL project
10:00 Integrated assessment in the EU AIR policy S. Brockett, EC DG-ENV team leader
for the Air quality sector
10:20 Coffee break
10:40 The view from MS N. Lacasta. President of the Portuguese Agency for Environment (PT)
11:00 Needs for integrated assessment in air quality management at regional scale G. Bortone, General Director in charge of Environment & Soil Protection, Emilia-Romagna Region (IT)
11:20 The case of a Metropolitan Area: the Barcelona Air Quality Plan
A. Garcia Lus, Head of Air Quality Plans Technical Office, Ministry of Territory and Sustainability,
Autonomous Government of Catalonia (ES)
11:40 The view from EU regions A. Schopper, Air Quality Unit team leader, State Government of Steiermark (Austria)
12:00 Results of the APPRAISAL IAM review A. Miranda, University of Aveiro (PT), APPRAISAL project
12:20 The IAM decision framework as a result of the Appraisal project G. Guariso, Politecnico di Milano (IT), APPRAISAL project
12:40 Buffet lunch
Afternoon session
14:00 Air quality in Brussels: current status, trends and action plans to reduce emissions.
A. Vanderpoorten, Air policy advisor for the Minister of Environment of Brussels-Capital Region, Evelyne Huytebroeck (BE)
14:20 AQ management in Berlin & emerging wishes for regional IAM M. Lutz, Senate Department for Urban Development, Berlin (DE)
14:40 Health Impact Assessment C. Bouland, ULB, APPRAISAL project (BE)
15:00 Incorporating sociology in IAM Y. Kazepov and M. Maione, University of Urbino (IT), SEPHIRA project
15:20 An example: RIAT+ G. Maffeis, TERRARIA (IT), OPERA LIFE+ project
15:40 Coffee Break
16:00 Discussion on IAM research gaps and challenges S. Brockett (EC DG-ENV) J. M. Jimenez (EC DG-RTD) G. Bortone (IT) M. Lutz (DE) P. Thunis (EC DG-JRC) - APPRAISAL
17:00 Roundup and conclusions APPRAISAL
Further information as well as details see the flyer and the programme.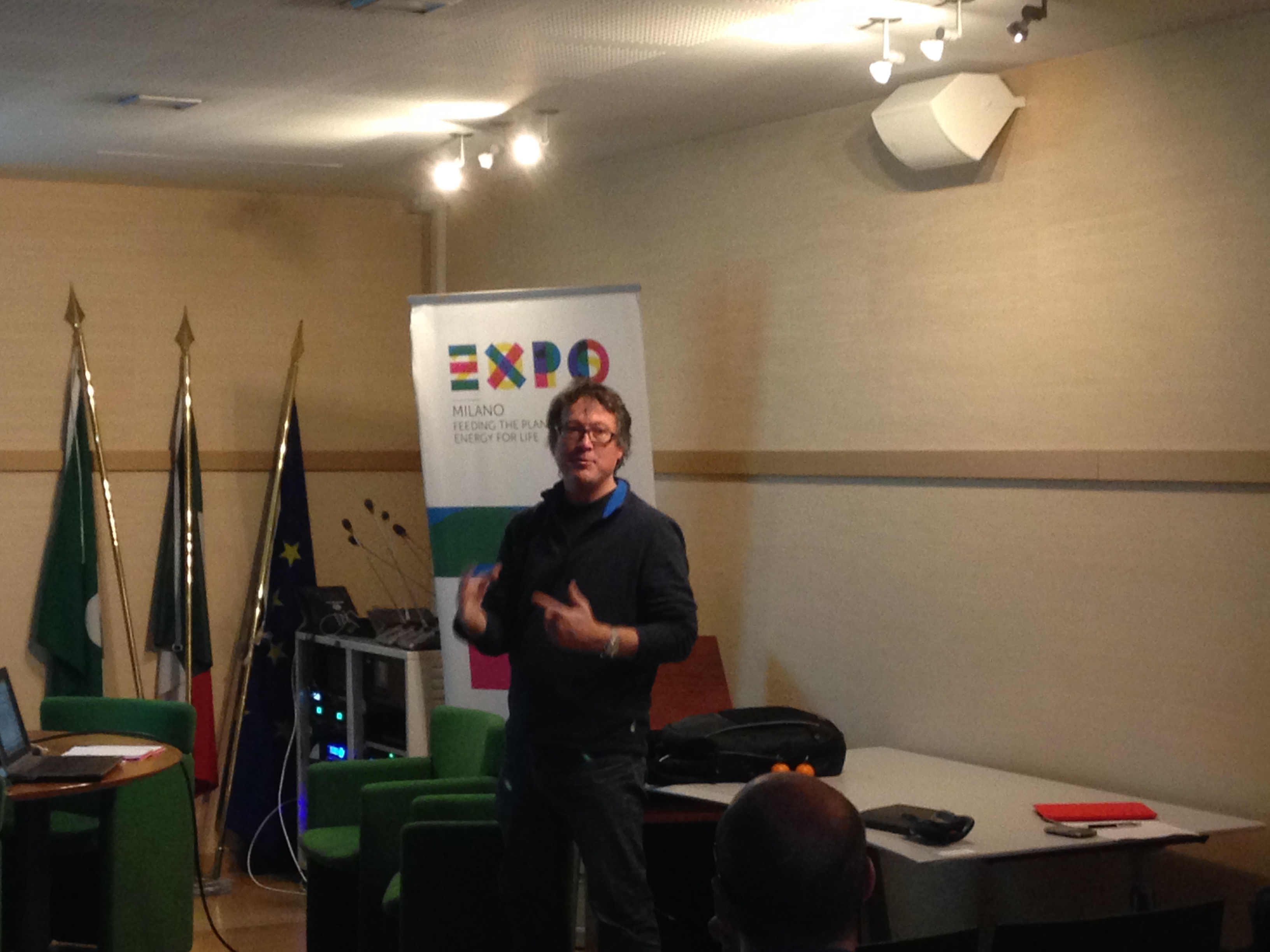 Location 
Room JDE 52, Jacques Delors (JDE) building, Committee of the Regions, Rue Belliard / Belliardstraat  99 – 101, Brussels, Belgium
Click  here for the Directions
Registration 
Although the conference is free, the number of places are limited. 
Please register your interest here.
Contact 
Secretary: Mieke Engelen 
VITO NV 
Boeretang 200 
B-2400 Mol 
Tel.: + 32 14 33 67 07 
This email address is being protected from spambots. You need JavaScript enabled to view it.